Issue #20: Swipewipe by Adam O'Kane
Today, we're looking at Swipewipe by Adam O'Kane.
Swipewipe is a simple, fast, and elegant iOS and iPadOS app that helps you clean up your camera roll. You can easily go month-by-month through all of your photos, videos, screenshots, etc., and decide - one by one - what to keep and what to get rid of.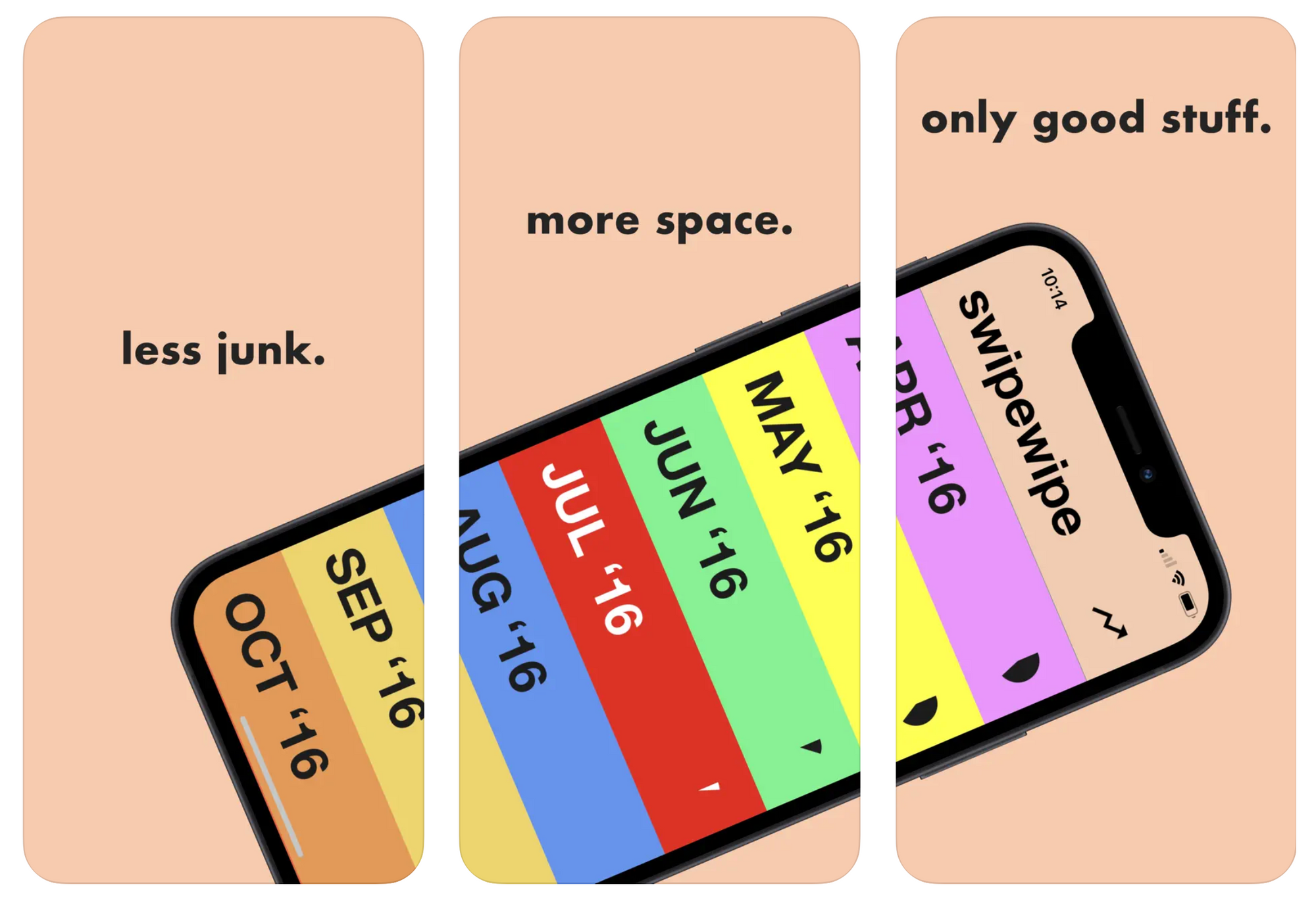 Just swipe right to keep a photo and left to delete it. Or, if you've made a mistake, you can just tap the current photo to go back.
At the end of each month, you'll get one last look at the photos you chose to keep/delete and can make any necessary tweaks. Once you're done, Swipewipe will show you how many images you've deleted and how much space you've saved.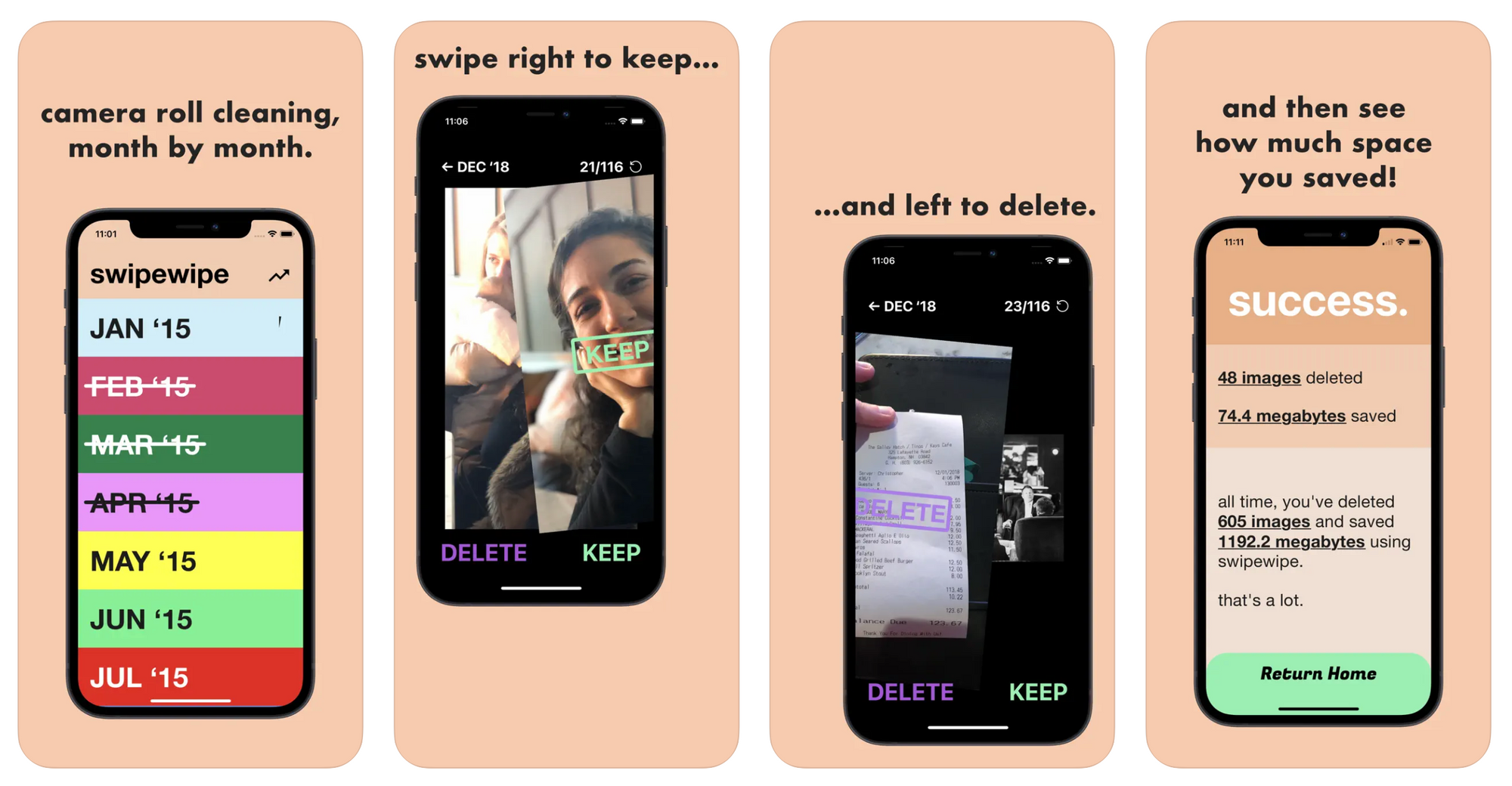 Finished months get crossed off and a progress wheel shows how much further you have to go on incomplete months.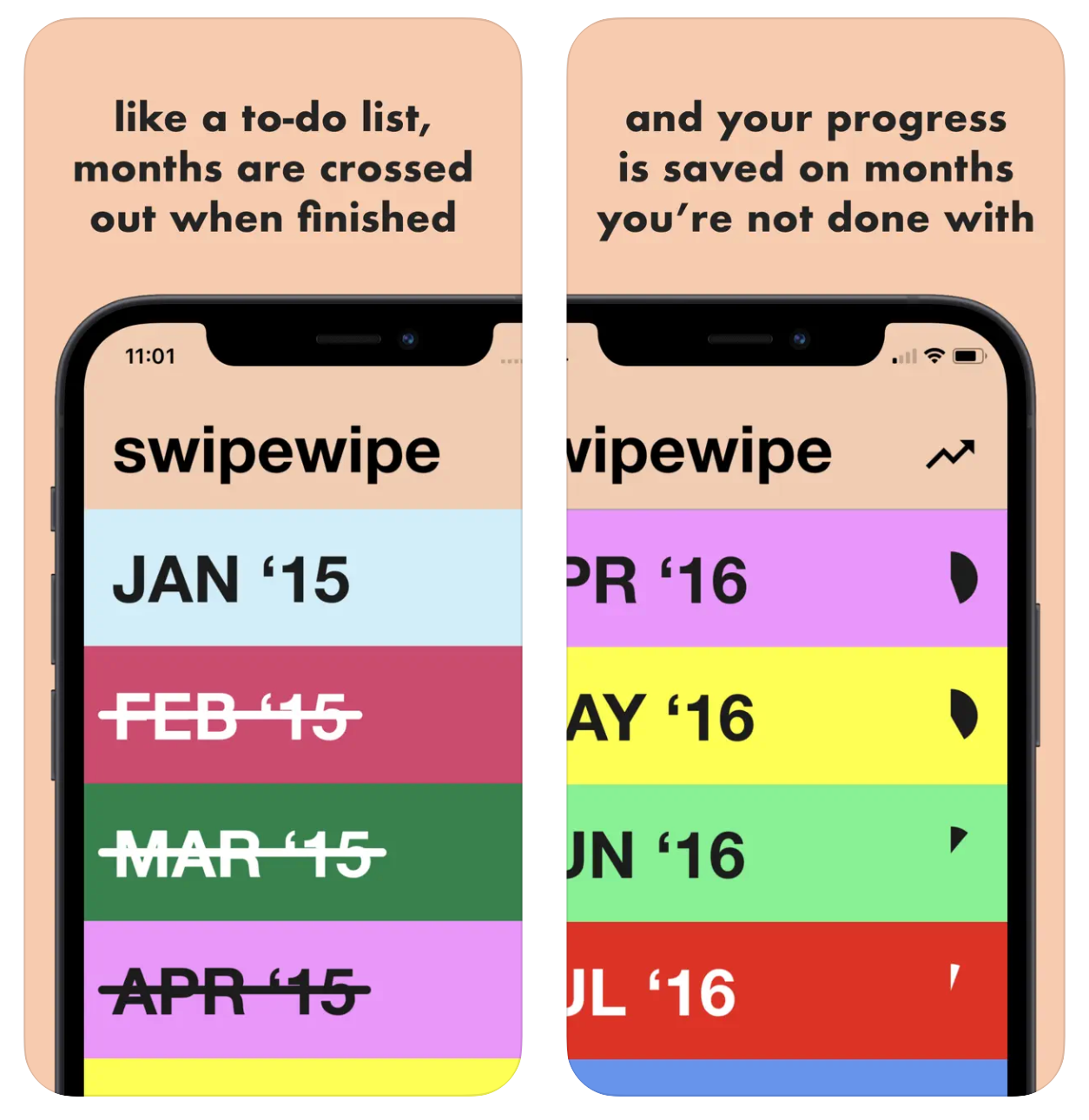 Our camera rolls shouldn't be such a mess. When you're scrolling through your old photos, you should be able to see the memories you've made without getting interrupted by blurry duplicates, irrelevant screenshots, and all of the other clutter that keeps you from the good stuff.
If this sounds like a problem you can relate to, I can't recommend Swipewipe enough.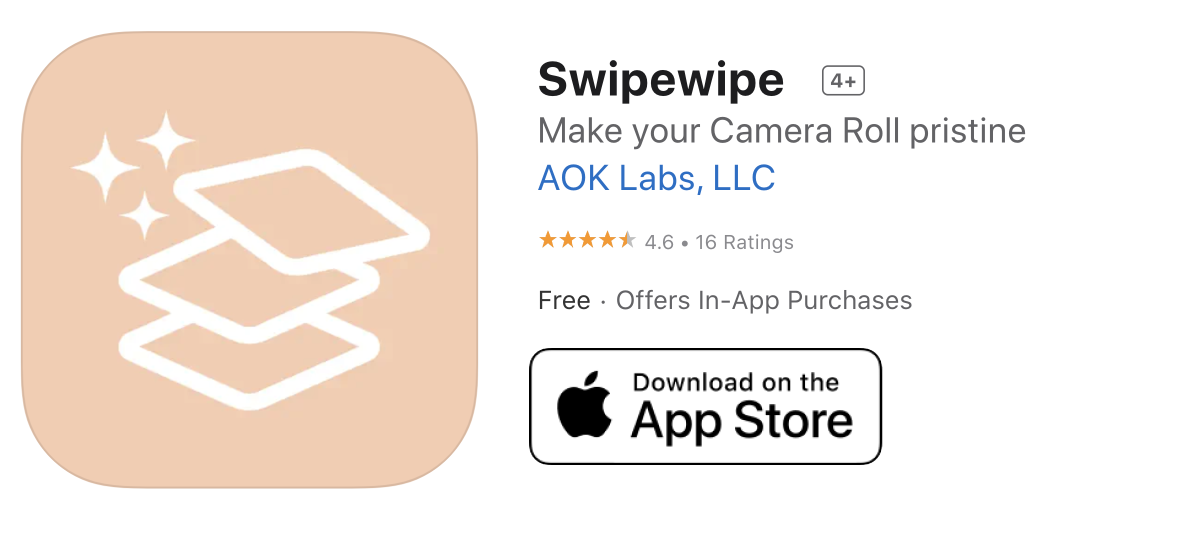 ---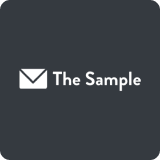 Each morning, The Sample sends you one article from a random blog or newsletter that matches up with your interests. When you get one you like, you can subscribe to the writer with just a click.
---
Can you tell us a little bit about yourselves?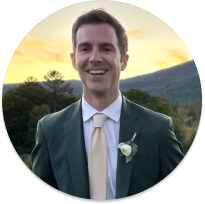 My name is Adam O'Kane. I'm 32 years old, and I live in Stratham, New Hampshire with my wife, Isabelle, and our 1-year-old daughter, Winnie.
My brother and I own a marketing agency — O'Kane Marketing — that serves the world of real estate. I've been tinkering with web and iOS apps for years — originally in the consumer social space and now with more of a focus on utilities and productivity software…though I'll always love social!
I also like to write and volunteer with the Big Brothers Big Sisters of New Hampshire.
How did you come up with the idea?
I was scrolling through my camera roll thinking about what a mess it is - accidental screenshots, duplicate pictures, out-of-focus snaps, too-long video…there was so much junk. With tens of thousands of photos in my camera roll, it seemed too daunting to just scroll through and delete images manually.
I sought out apps that could help with the process, and there were many — but I had a specific vision for the app I wanted and the workflow I imagined. I envisioned one in which all the months were listed like a to-do list, and I could tap into a specific month, and swipe through those photos (like Tinder) to determine whether to keep or delete them. When a month is complete, it'd be crossed off and would tell me how many images I had deleted and how much space I had saved.
So, since nothing like this existed, we decided to make Swipewipe!
---
💡 Want to see your app featured?‌
‌Submit your app or reach out on Twitter 🐦
---
How did you market the app as an indie developer?
We're just getting started there. I launched Swipewipe on ProductHunt and shared it on my personal social media accounts. A few friends shared it, too.
A much larger company reached out to me to explore some sort of partnership in which they would "publish" the app - market it, develop ad campaigns, etc. - and we'd work out some sort of revenue split. We're going through that test right now.
I'm not sure whether it'll be a fit or not, but the appeal would be that it'd be up to my partner and me to develop other apps and focus on improving Swipewipe rather than external user acquisition efforts.
That said, we have some product-led ideas to drive growth and we'd also like to engage small newsletters and influencers. We're not sure yet whether the economics of an ad spend would work out in a sustainable way.
What's your app design and development workflow like?
I sketch with pen and paper first. Then, I start playing with shapes in Adobe XD or Figma. I've used the former forever, but am moving to the latter. There is a lot of previewing screens on my iPhone, going back to the computer, tweaking things, previewing again, etc. I want the product to feel good in my hand and to be simple without sacrificing clarity.
The Design of Everyday Things by Don Norman was formative for how I approach design, although I really need to emphasize: I'm still just learning and am definitely still a beginner.
After the design feels good, I'll pass it along to my wonderful partner, Tuan, who will write the code in Swift. We'll push a very simple version to TestFlight, and then I'll design other screens as needed [and he'll code them]. I use Zeplin to share the designs with him. I used to work with Tuan on a contract basis, but now we partner on projects.
Any advice on monetizing your app and improving conversions?
I'm trying to figure this out right now! We priced Swipewipe at $1.49 per month as a monthly subscription or $8.99 as a lifetime subscription.
The vast majority of purchases have been lifetime subscriptions. People don't want to be hit over and over again with recurring charges, even if it's just $1.49 per month. There must be some psychology at play that they happily pay $8.99 for a lifetime subscription, but I'm guessing - and it's admittedly just a guess - that if I just charged a flat $8.99 fee for the app after a trial, we wouldn't convert nearly as many users though I can't be sure.
What's your favorite tool in your development workflow?
Pen and paper!
---
A quick welcome to the ✨ 5 new people ✨ joining us this week - feel free to reply to this email and say 👋.
If you're enjoying the newsletter, please consider sharing it! Have some feedback you want to share? Drop me a message 📧
If you missed last week's issue, you can read it here: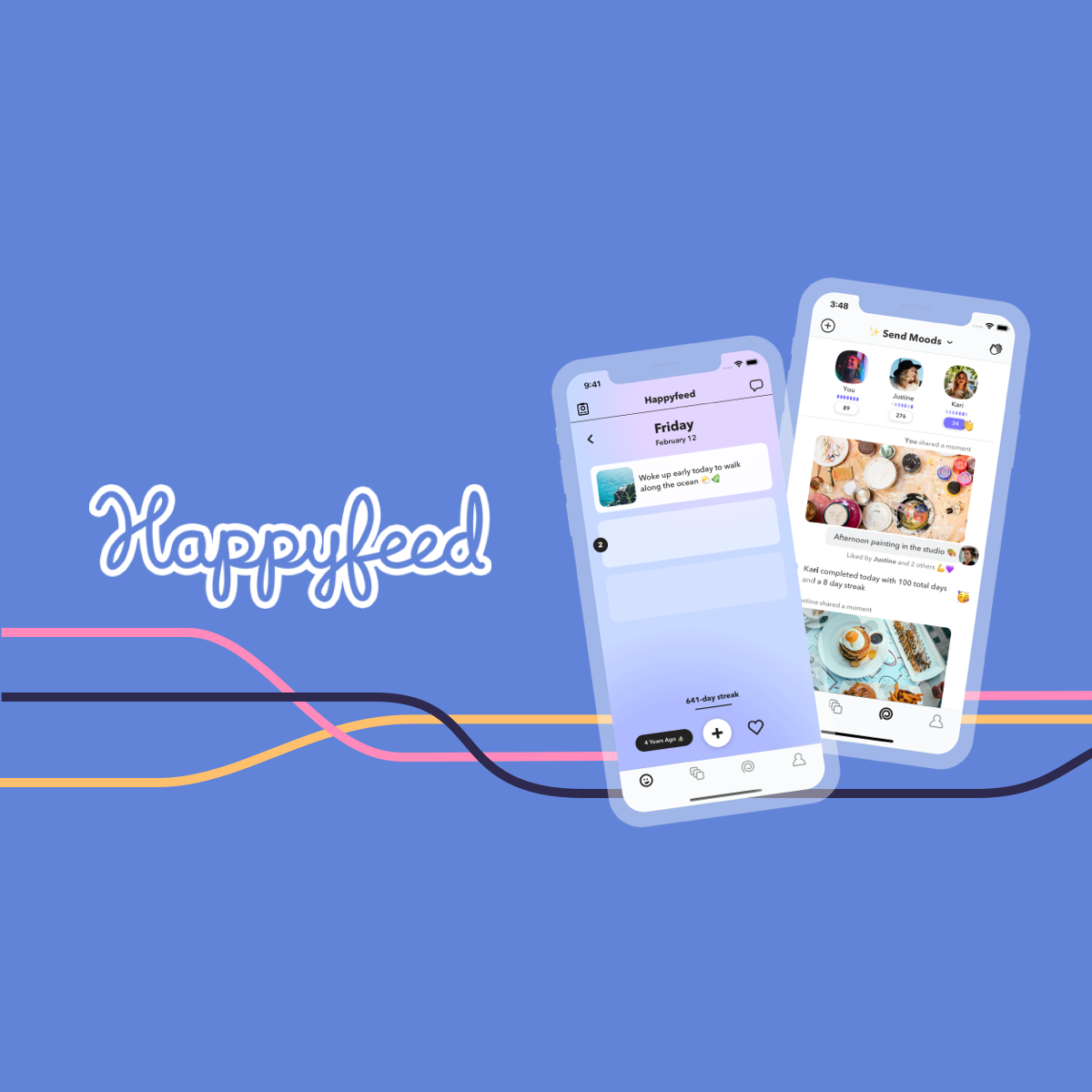 ---
If you're an iOS Developer with an upcoming interview, check out Ace the iOS Interview!
Subscribe or follow me on Twitter for updates!