Issue #27: LineupSupply by Brett Bauman
Today, we're looking at LineupSupply by Brett Bauman.
With LineupSupply you can simply upload an image - like a music festival lineup - and it will create a Spotify playlist featuring the artists from the image.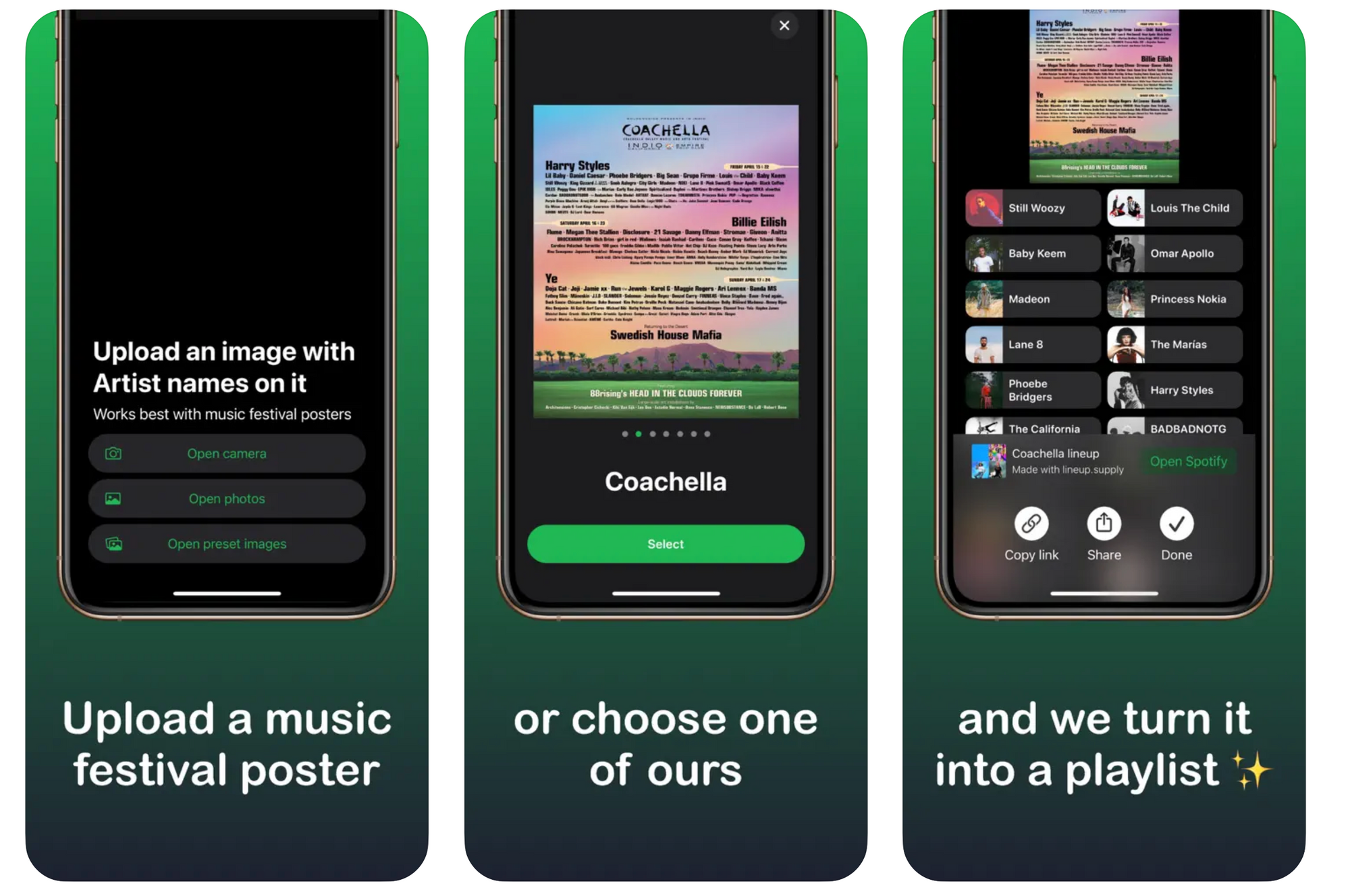 If you're like me, you're probably also unimpressed with the state of music discovery platforms. Fortunately, LineupSupply helps you discover playlists made by others and can instantly create playlists several hours in length.
You can even take a TikTok video - preferably one that features multiple songs - and LineupSupply (with the help of Shazam) can instantly create a playlist of the songs featured in that video.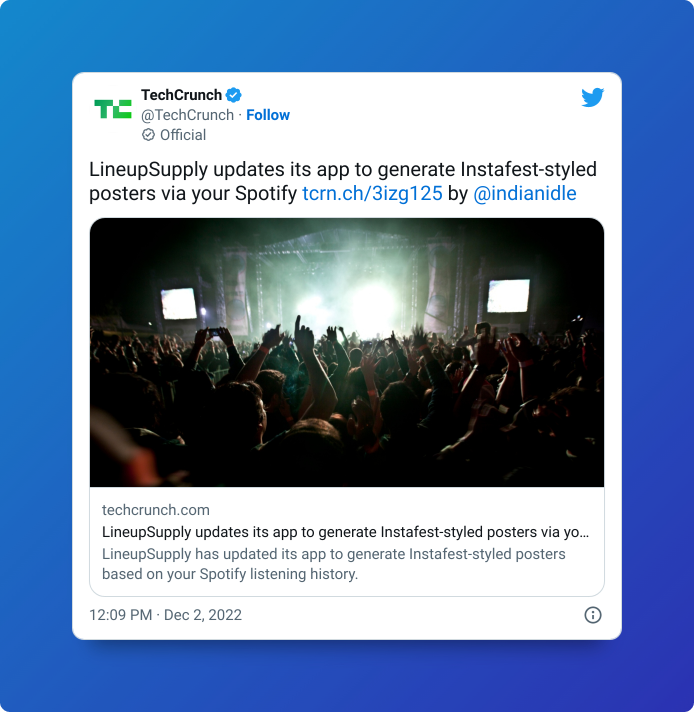 In LineupSupply, you can even sort songs based on popularity, something that you won't find on Spotify.


If you liked LineupSupply, please support them on ProductHunt.
---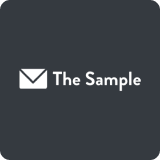 Each morning, The Sample sends you one article from a random blog or newsletter that matches up with your interests. When you get one you like, you can subscribe to the writer with just a click.
---
Can you tell us a little bit about yourselves?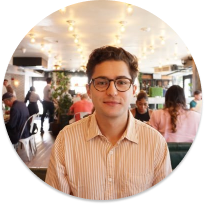 Hey my name is Brett Bauman!
I'm 26 years old and live in Seattle, Washington. I'm building an app for making playlists called LineupSupply. During the day, I work full-time at Loom on their iOS app.
How did you come up with the idea?
The original release of LineupSupply had 1 main feature which was to create a playlist from a music festival poster. I use Apple's VisionKit to extract text from the image of the festival poster, filter it down to artist names, and then build a playlist of those artists' top songs.
I came up with the idea because I had bought tickets to go to a music festival in San Francisco called Portola and I wanted to listen to the artists playing at the festival before going. When looking around online I couldn't find anything that automated this, so I built it myself. My app's initial reception was really great, and since then I've been developing other innovative ways to create playlists.
---
💡 Want to see your app featured?‌
‌Submit your app or reach out on Twitter 🐦
---
How did you market the app as an indie developer?
When I launched the app I posted on Twitter, Reddit, HackerNews, and reached out to some reporters. TechCrunch ended up writing an article about it which was cool.
Since the initial launch, I haven't been doing much marketing until recently. Instafest took over the Internet last week and it led a decent amount of traffic to LineupSupply. Instafest creates a music festival poster based on your top artists, but no playlist, so people have been coming to LineupSupply to make a playlist of their Instafest lineup. I made a TikTok explaining this which got a bit of traction and TechCrunch also mentioned this in their piece on Instafest.
I've also been focusing on new ways to create playlists. Whenever I release a new way to create a playlist, it's like a mini-launch opportunity to post about it. My latest release lets you make a playlist of your top artists with shareable cover art - filling the demand Instafest created. The shareable cover art has been huge since people share it and essentially market the app for me. The day that I released it, LineupSupply shot up to spot #136 in the App Store Music Top Charts.
What's your app design and development workflow like?
LineupSupply is completely written in SwiftUI and SwiftUI has basically become my design tool of choice. It's so flexible and fast for creating UI that I can test out ideas without feeling like I'm wasting time. I have a separate Xcode project called Scratchpad that I'll go to sometimes, but usually I just replace the main view of my app with whatever I'm working on for quick iterations.
I don't work on LineupSupply full-time, so there's a lot of time in-between coding. I've found that during this time I can design what I'm going to build in my head, so when I start coding, I'll often already know how it's going to look.
Any advice on monetizing your app and improving conversions?
I have no idea what I'm doing when it comes to pricing apps. It seems like every indie app these days is priced at $9.99 per year with a ~$30 lifetime purchase.
I understand that as developers we all want subscriptions to work for our products, but something about so many wildly different apps all being priced the same feels wrong. I do think we're in a weird spot right now with consumer subscriptions, depending on the age of your app demographic.
I typically just test out ideas in production - launch a paywall, see what the conversion rate is like, and then try again. With regards to conversions, I would say that its important that people actually see your paywall. It sounds dumb to say out loud, but there's so many apps that have their paywall hidden away in their settings screen. Instead, you should make it part of your flow.
I've seen the greatest conversion rates when there are paid features in the middle of a playlist creation flow that can't be used without purchasing the Pro version. Rather than hiding the feature, I make people look at it to show them what they're missing out on. Once they tap the button, the paywall appears immediately.
What's your favorite tool in your development workflow?

RevenueCat deserves a shoutout - it would be impossible for any of our apps to make money without them. We wouldn't go through the painful alternative - at least I wouldn't.
---
A quick welcome to the ✨ 3 new people ✨ joining us this week - feel free to reply to this email and say 👋.
If you're enjoying the newsletter, please consider sharing it! Have some feedback you want to share? Drop me a message 📧
If you missed last week's issue, you can read it here: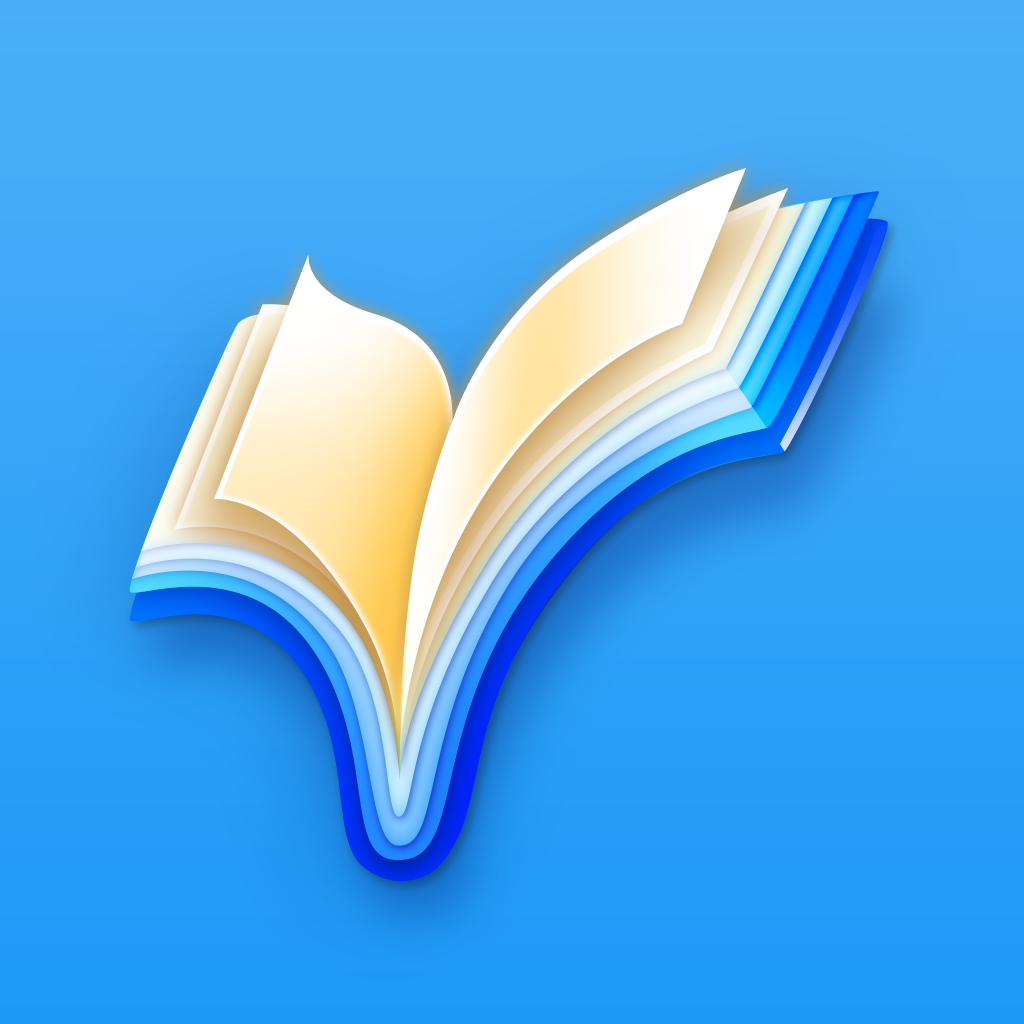 ---
If you have an interview coming up, check out my book Ace the iOS Interview!
Subscribe or follow me on Twitter for updates!