Issue #24: Box Box Club by Kamal Kumar Lakshmanan
Today, we're looking at Box Box Club by Kamal Kumar Lakshmanan and Ranjith Ramanan.
Box Box Club allows Formula 1 fans to easily follow their favorite drivers, race stats, and constructor positions right from their device's Home and Lock screens.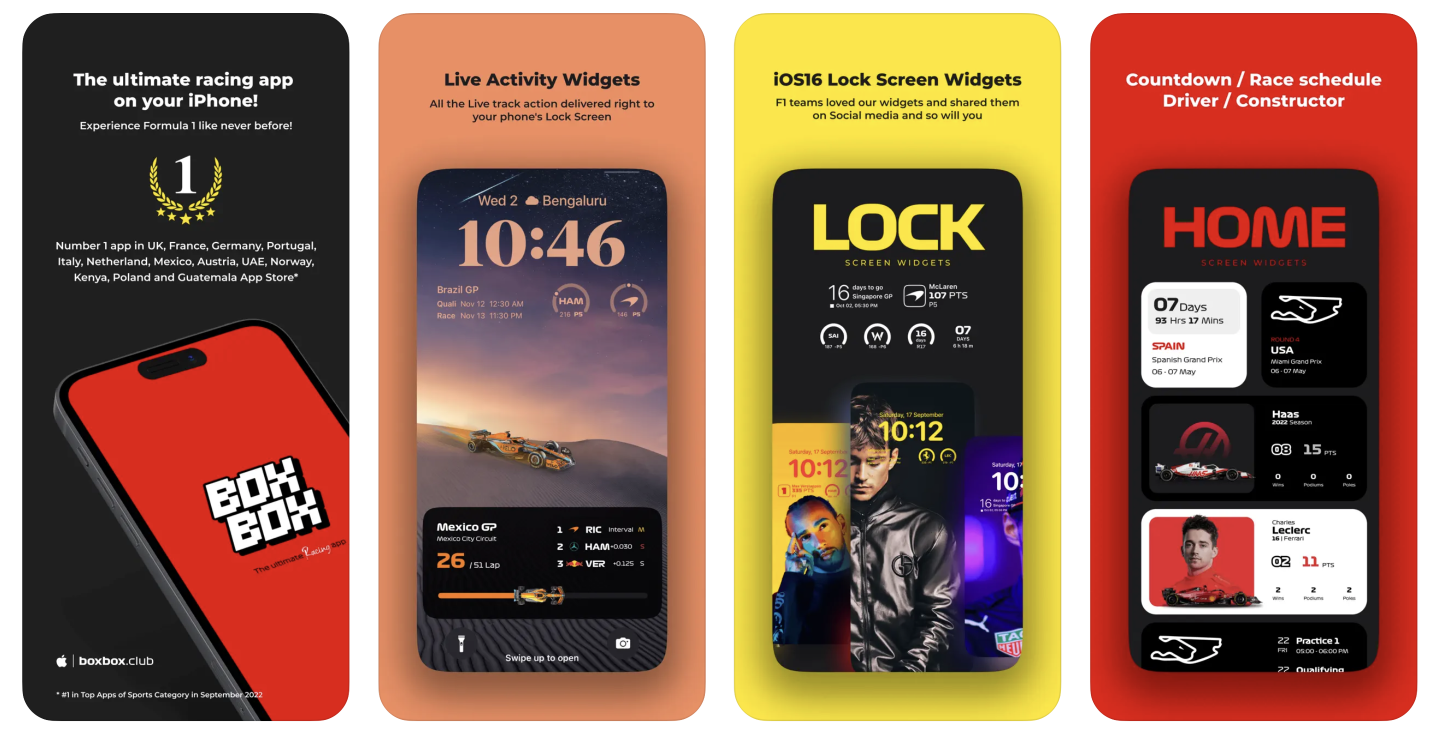 Box Box Club makes it easier to stay on top of upcoming events in your timezone and to monitor your favorite team's season statistics and performance. The widgets are available in multiple sizes, designs, and have been localized in 6 languages.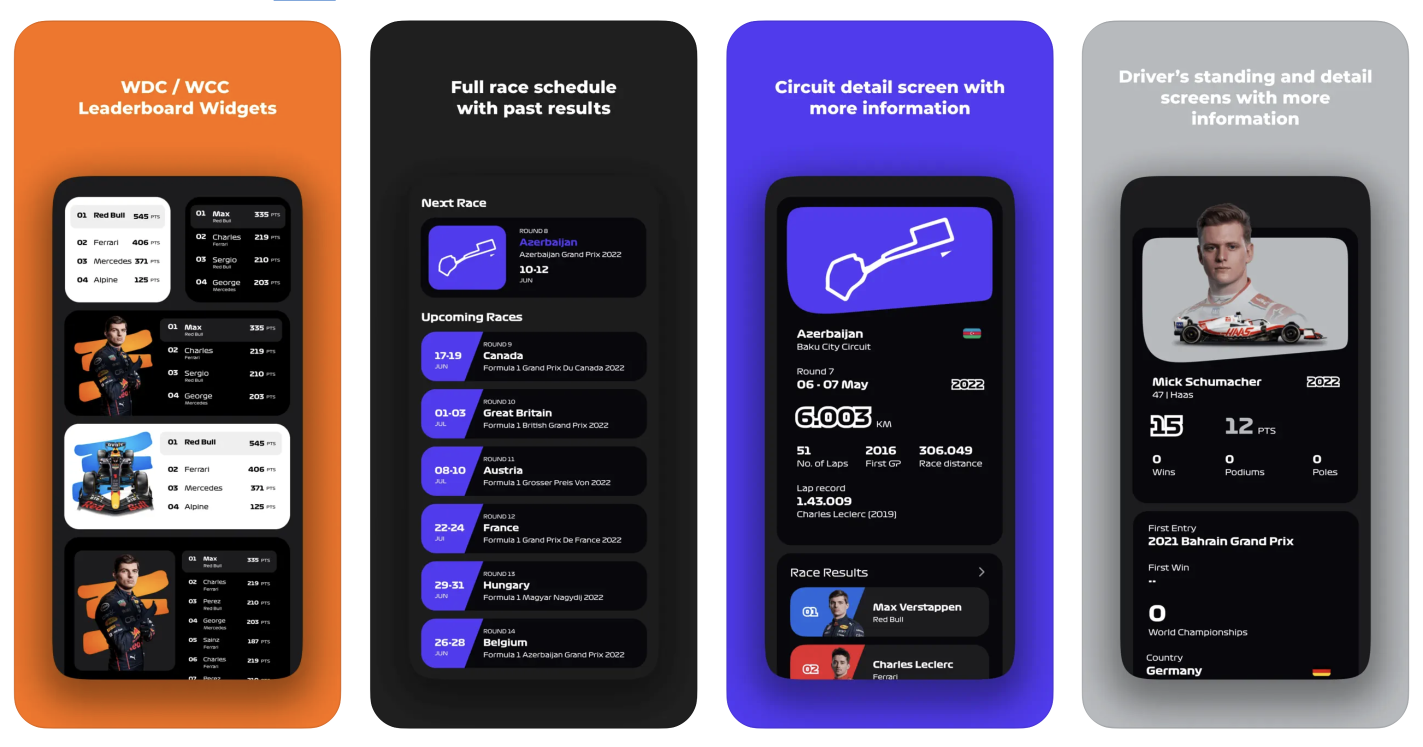 Box Box Club is regularly updated with even more exciting widgets and features.
Indie Watch readers can receive a discount on Box Box Club's Pro membership by using this link.


---
Our Sponsor
Quickly find the main growth insights from 120+ case studies. Over 40 hours of research, listening to podcasts, and reading blogs. You'll find the most effective strategies (based on the MRR, and MRR per employee) that founders are using to grow their businesses right now.

Uncover the growth strategies that founders are actually using.
- The Bootstrapped Way
---
Can you tell us a little bit about yourselves?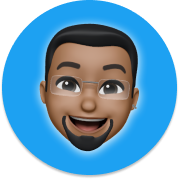 My name is Kamal Kumar Lakshmanan and I'm from Bangalore, India. I'm the Lead iOS Developer at a FinTech Startup with 9+ years of experience in App Development. My love for technology and passion for learning has allowed me to develop multiple apps in various domains like healthcare, defense, FinTech, e-commerce, and more that have been highly regarded by their users.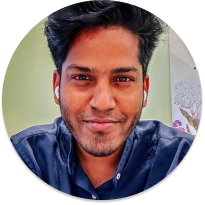 I co-founded Box Box Club app with Ranjith Ramanan who is also from Bangalore, India. He is a Product Design Leader with 14+ years of experience. He's passionate about making designers efficient, engaged, and effective within organizations. He is all about putting the fun in the functional.
How did you come up with the idea?
Ranjith and I are both ardent Formula 1 fans. We religiously watch every race and follow every driver and team on social media. As F1 fans, we didn't have a convenient solution to track the race schedules and statistics of our favorite drivers and teams.
So, Ranjith came up with some design ideas for F1 widgets and he posted them on Twitter looking for some help from the engineering community to develop his designs into an app. That's when I got connected with him through a mutual friend.
We got to work immediately and developed the first version of our app with 3 widgets for iPhone and iPad. The widgets allowed you to track F1 race schedules and to keep track of your favorite driver and teams right on your Home Screen. We named our app "Box Box" which is the term used by Formula 1 teams over the radio to ask the drivers for a pit stop. After we launched, we got discovered on social media and within a couple of weeks, we were up to 5,000 downloads.
With a small community of users, we were actively collecting feedback and knew exactly what they wanted. So, we kept improving the app and added many more features and widgets. When Apple launched iOS 16, we launched our version of Lock Screen widgets on the same day. We were noticed by Mercedes, Aston Martin, and Haas F1 teams and they shared their version of iOS Lock Screens with our widgets on them. This boost gave us a great reach and we had nearly 300K users by the end of that week.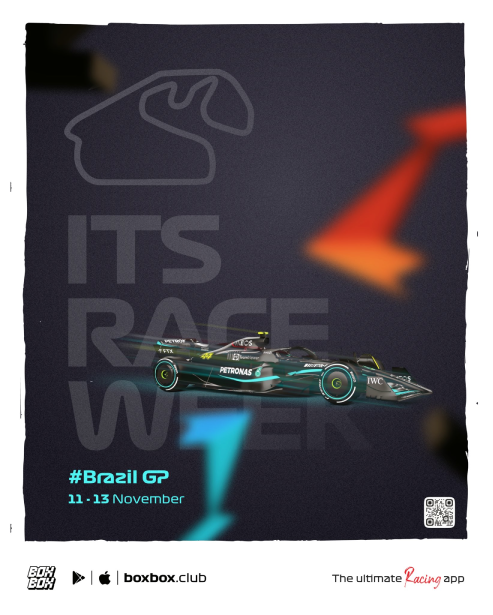 With Ranjith's wonderful design skills we were also able to design and share wallpapers, posters, and Apple Watch faces. We also launched an Apple Watch app and additional complications soon after.
We like to stay on top of Apple technology. So, when Apple launched Live Activities with iOS 16.1 in late October 2022, we designed our own concepts and released the feature in November. Now, starting from the Brazil F1 Race on November 13th, 2022, our users will be able to track the race live on their Lock Screens.
We've also introduced F1 news widgets so our users can still stay informed about the F1 world even when races aren't taking place. We set out to become the best and only app a Formula 1 fan will ever need and we're confident we'll get there soon!
---
💡 Want to see your app featured?‌
‌Submit your app or reach out on Twitter 🐦
---
How did you market the app as an indie developer?
So far, we have spent $0 on marketing. All of the marketing has been done by our users. They started making TikTok videos about Box Box Club and a few of them went viral garnering over a million views.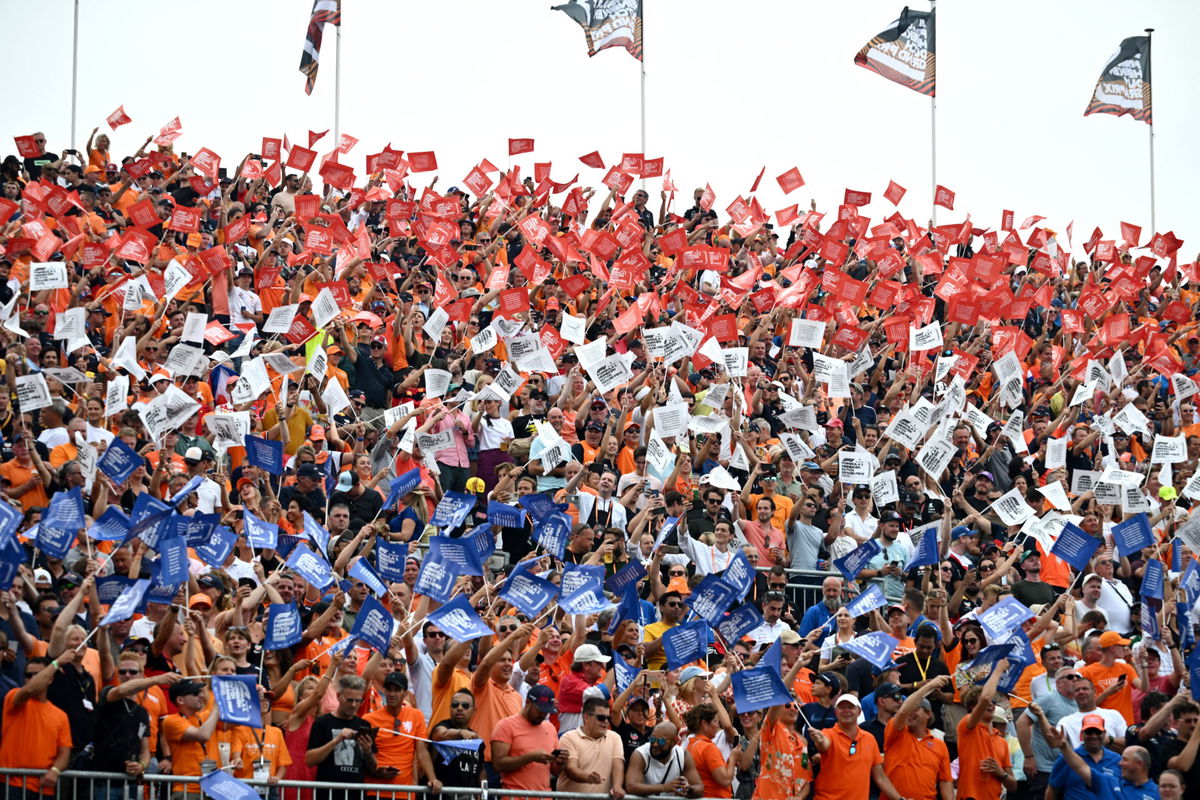 We also offer our app in 6 languages - English, Spanish, Dutch, German, French, and Italian. These localization options helped us reach European and Latin American fans where the sport is followed the most. Since we always strive to be the best, we try to adopt the latest Apple technologies like Lock Screen widgets, Live Activities, Apple Watch apps, etc. very early on.
We were fortunate enough to get noticed by some F1 teams and large fan communities. We now have 2M impressions on the App Store with 500K+ downloads! In September, our app proudly stood at #1 in the App Store's Sports category in over 20 countries.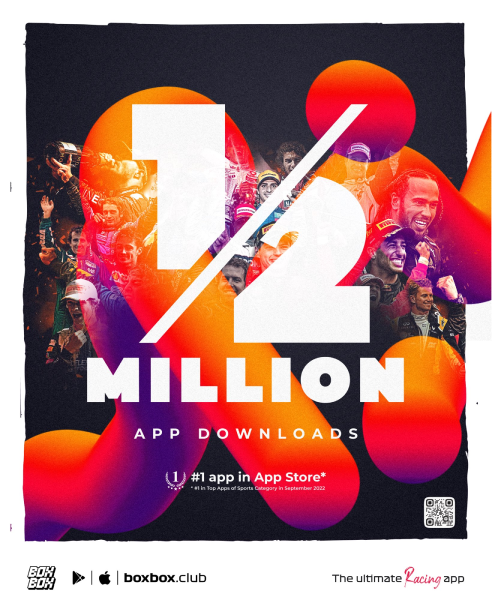 What's your app design and development workflow like?
Ranjith and I sit together and decide which features should be included in our next version. We primarily focus on new technologies and addressing user feedback. We have added many ways for our users to reach us immediately like WhatsApp Chat support, email, and social media. So, we often know exactly what the users want.
Ranjith, with his awesome design skills, will take care of the UI designs and once we agree on that, I'll start developing it. Our design-develop-release cycle is really short. Any new features we design will be available in the App Store within a week of conceptualization.
We want our users to experience racing like never before.
Any advice on monetizing your app and improving conversions?
The basic widgets were free in our first version, and we decided the widgets will remain free as they are what most F1 fans want.
When we introduced our premium version called "Box Box Pro", we really wanted to add value for our Pro users. So, we introduced an Apple Watch app, Live Activities, and race results as part of our Pro features.
Our users really understood our unique feature offerings and were ready to upgrade. Though our conversion rates are slightly lower than we want them to be, we're sure more users will keep upgrading every month as we believe we provide our users with the best experience. Additionally, we have partnered with some TikTok influencers and offered them a discount code to share with their followers. This strategy has proven to be very successful.
Design and user experience are key to monetizing any app. Users will never pay for anything that doesn't make their phones look good, is difficult to use, or is buggy. So, we always take extra care to spend time perfecting our designs and testing the app to make sure it's completely bug-free before every release. Ultimately, we believe users are happy to spend on things that they believe will add value to their lives.
What's your favorite tool in your development workflow?
Xcode is my favorite tool. And, when it comes to backend coding, Visual Studio Code is my tool of choice.
Ranjith's favorite tool is Figma, the place where all of our ideas are visualized.
---
A quick welcome to the ✨ 4 new people ✨ joining us this week - feel free to reply to this email and say 👋.
If you're enjoying the newsletter, please consider sharing it! Have some feedback you want to share? Drop me a message 📧
If you missed last week's issue, you can read it here: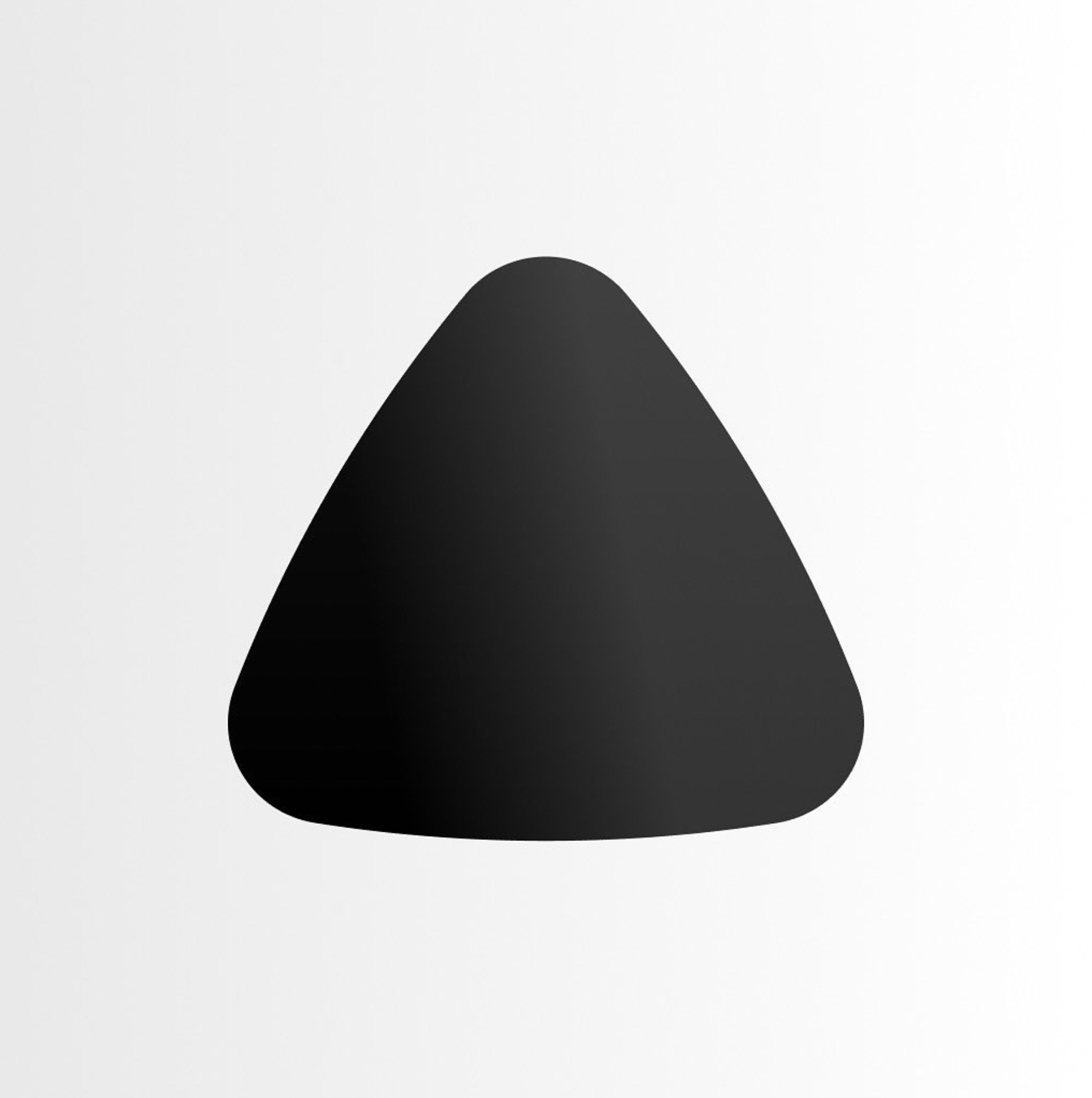 ---
If you have an interview coming up, check out my book Ace the iOS Interview!
Subscribe or follow me on Twitter for updates!