Issue #3: Weather On The Way
In today's issue, we're going to take a look at Weather On The Way by Piotr Knapczyk.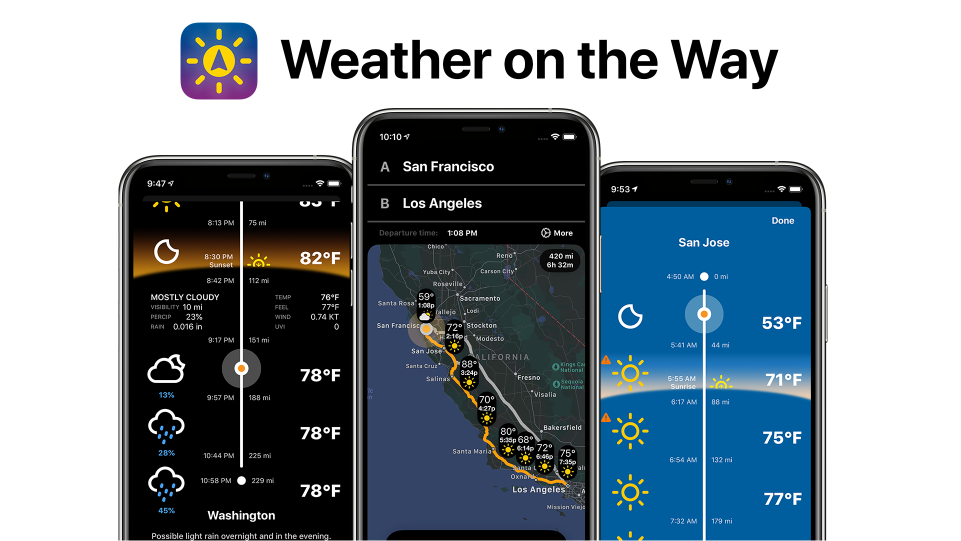 Weather On The Way is a new kind of weather app – it provides a weather forecast for a route. By combining navigation with the weather, you can plan a route to your destination and view a forecast of the weather for points along the route at precisely the moment when you will be traveling through it.
Using the NOAA forecast for the US (and other sources for worldwide coverage), it's able to provide a detailed forecast that's not just temperature and precipitation, but also visibility range, wind speed and direction, UV index, and everything else you might need to avoid unexpected delays.
💡
Weather On The Way
is a great app for cyclists, truckers, RVers, and all who want to be well-informed on dangers ahead.‍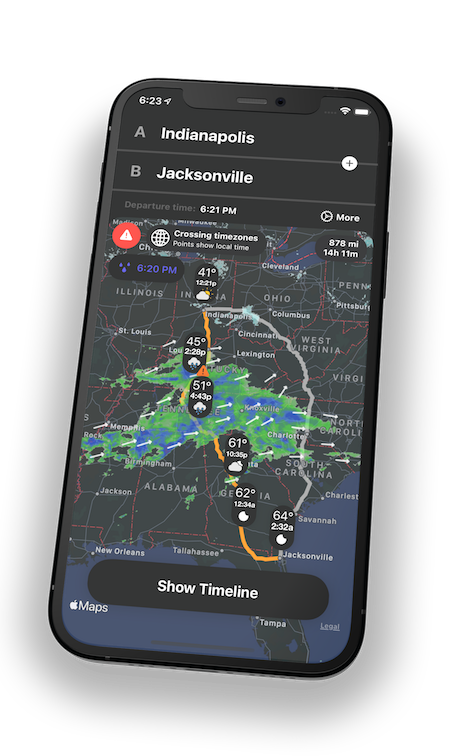 Feature Highlights
Weather forecast for points along your route
Helps you avoid unexpected delays
Identifies the best time to leave
Temperature, conditions, precipitation, weather warnings information, etc.
Live Snow & Rain Doppler Radar
Helps you pick the route with the best weather
Set waypoints along the route
Privacy-focused (no creepy tracking, no ads, no analytics)
Support Siri Shortcuts

Android app is on the way 🤖 🚀
Can you tell us a little bit about yourself?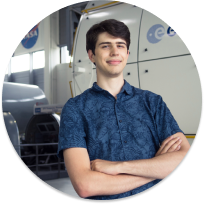 Hi, I'm Piotr and I'm from Krakow, Poland. I got my start in iOS development back in 2011 when I created my first app as part of a bet in high school. A friend bet me that I wouldn't be able to recover the fee for the Apple Developer Program from app sales.
Well, he lost that bet.
Currently, I work as a part-time freelance iOS/ML developer and part-time indie developer.
---
How did you come up with the idea?
I had just started an internship in a different country, so I often traveled long distances home. I was looking for a new project and noticed that there are no well-designed apps that display the weather forecast for a route.
So, I started to sketch what such an app would look like and started talking with some potential users about it. As it turns out, people were adding all cities along their routes and guessing their arrival times to get a feel for the weather.
From this point onwards, it was obvious that it could be a successful app. It took some time for me to build it as I was doing my Master's degree at the time, but it was finally launched in July 2020.
---
💡 Want to see your app featured?
Submit your app or reach out on Twitter 🐦
---
How did you market the app as an indie developer?
I've always struggled with getting media coverage and I still do. Luckily, I came across this guide by Backblaze CEO Gleb Budman which has been very helpful.
💡
A journalist receives hundreds of emails every day, so it's hard to break through the noise. Instead of sending press releases, I find that building a relationship with a journalist is the best approach.
So, I'll contact them via email or Twitter DM with a short message explaining what I'm building and asking if they'd like a preview. Generally, I find people respond to these types of messages more than to ones asking them to cover an app. Once they're interested in the app and have used it, they'll be much more likely to write about it.
However, all of this takes time. I started contacting journalists 6 months before the launch and some of that only led to press coverage a year later.
---
What's your app design and development workflow like?
Usually, I start by doing a rough design in Photoshop or Illustrator, not to be pixel-perfect but just to get an idea of how the app might look. After that, I'll implement the design and refine it while coding.
Additionally, I have a popup where I encourage users to start video calls with me. I ask them which features they use and if they understand how it works. I've found that having face-to-face discussions with users is more helpful than simply exchanging feedback via email. Features that seem obvious to developers often appear unclear to users which is a sign that they need to be redesigned and simplified.
---
Editor's Note
While I was working for Porsche's engineering team,  my colleagues and I would often take the company vehicles out for group drives under the pretense of "testing" 😉. We'd be gone for hours at a time enjoying ourselves driving all over the Bay Area - Highway 1, Skyline Boulevard, Pescadero, and all of the other scenic drives in the area.
If you know anything about the Bay Area, and San Francisco in particular, it's that it's infamous for its micro-climates. So, before we could start our drive, we'd all have to spend considerable time researching the weather in order to find a route with reasonable weather and driving conditions. Having repeatedly experienced the frustration of this type of manual planning, having a single app - like Weather On The Way - that not only did all the work for us but kept us updated on any notable weather changes would have been invaluable.
Like Piotr, I've been making indie iOS apps for a while now and have also struggled to get press coverage. So, I would like to thank Piotr for his transparency and his actionable advice.
As I've looked at dozens of iOS apps over the last few weeks, I've noticed that apps that have press kits on their landing pages usually have the most media coverage. In retrospect, this makes sense as a ready-to-use press kit reduces the amount of time and effort it takes a journalist to review your application.
---
A quick welcome to the ✨ 22 new people joining ✨ us this week - feel free to reply to this email and say 👋.
If you're enjoying the newsletter, please consider sharing it! Have some feedback you want to share? Drop me a message 📧
Or, if you're looking for something else to read, check out our sponsor Refind!
---
If you're an iOS Developer with an upcoming interview, check out Ace the iOS Interview:
Subscribe or follow me on Twitter for updates!