Today, we're looking at Pestle by Will Bishop.
With Pestle, you can plan meals, save and edit recipes, discover new recipes, and easily share them with friends and family.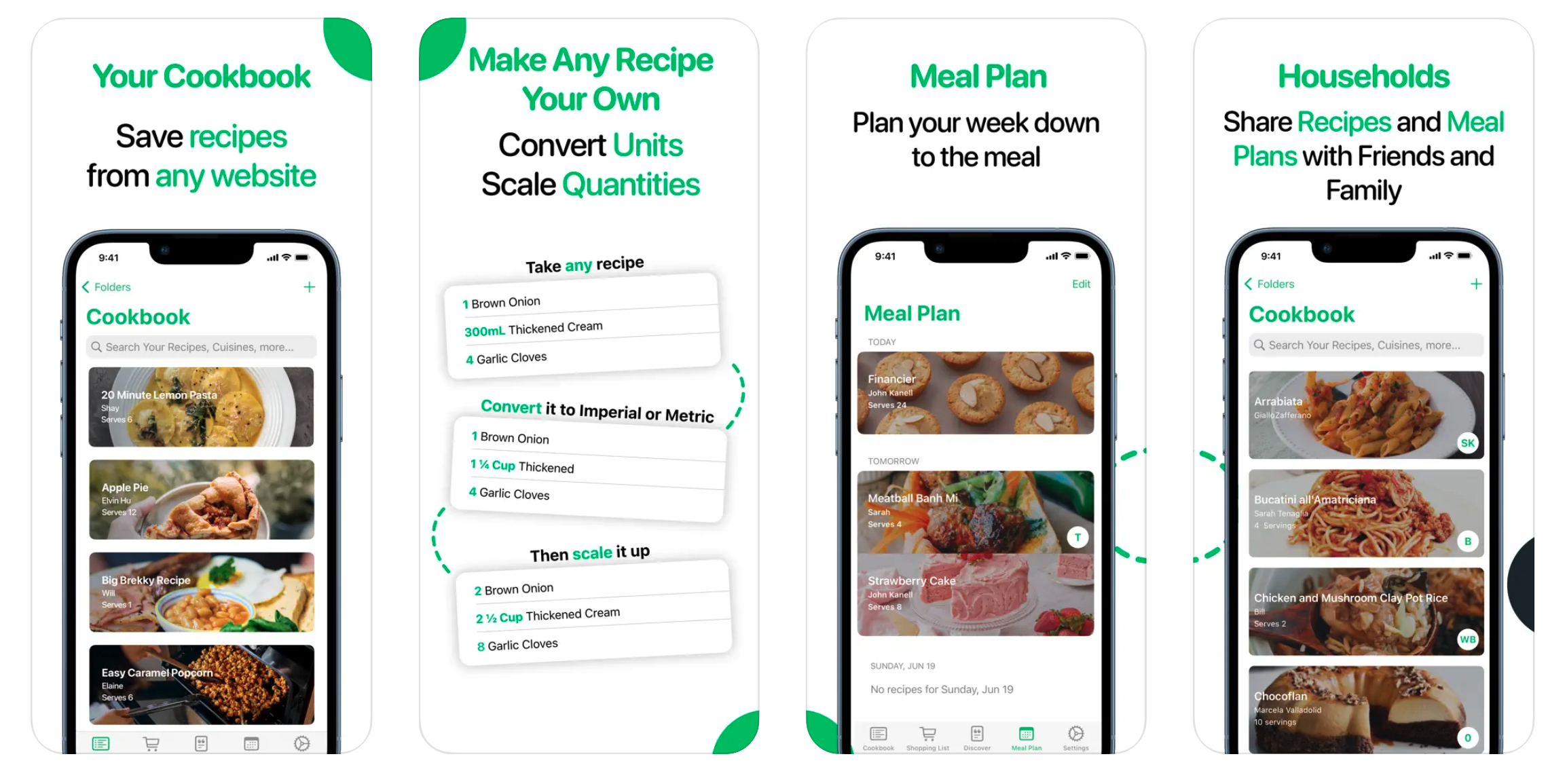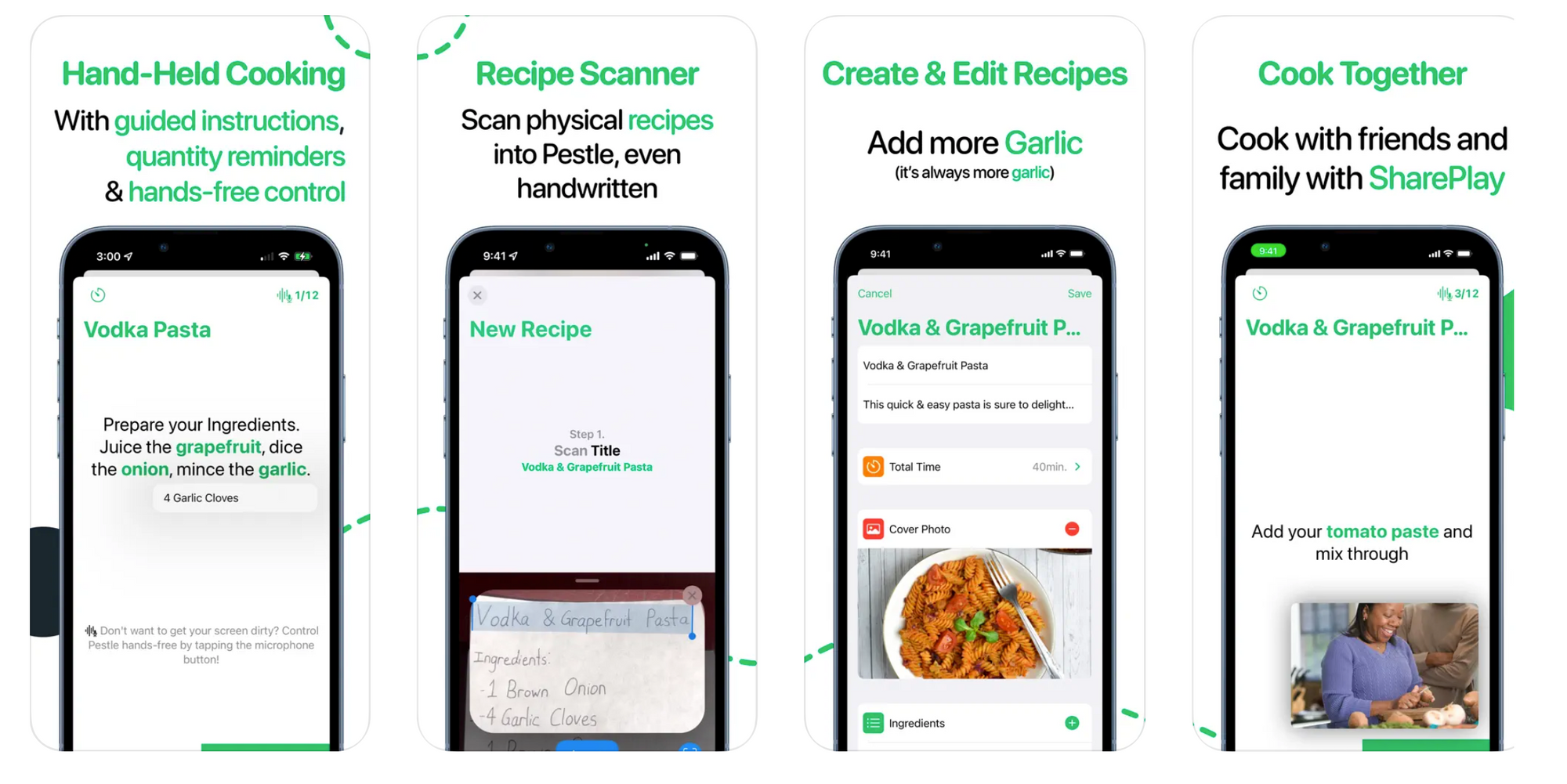 Notable Features
Import Recipes: import recipes from all of your favorite websites, including BBC Goodfood, NYT Cooking, Tasty, and thousands more.
Recipe Scanner: helps you to easily digitize physical recipes.
Pestle Households: allows you to easily share all of your recipes with your friends and family.
Meal Planning: helps you plan out your next 14-days by allowing you to assign recipes to each day.
Cook Together: with SharePlay in iOS 15+, Pestle enables you to cook with anybody from around the world.
Not only has Pestle been featured on the App Store, but it also made an appearance in this year's WWDC video: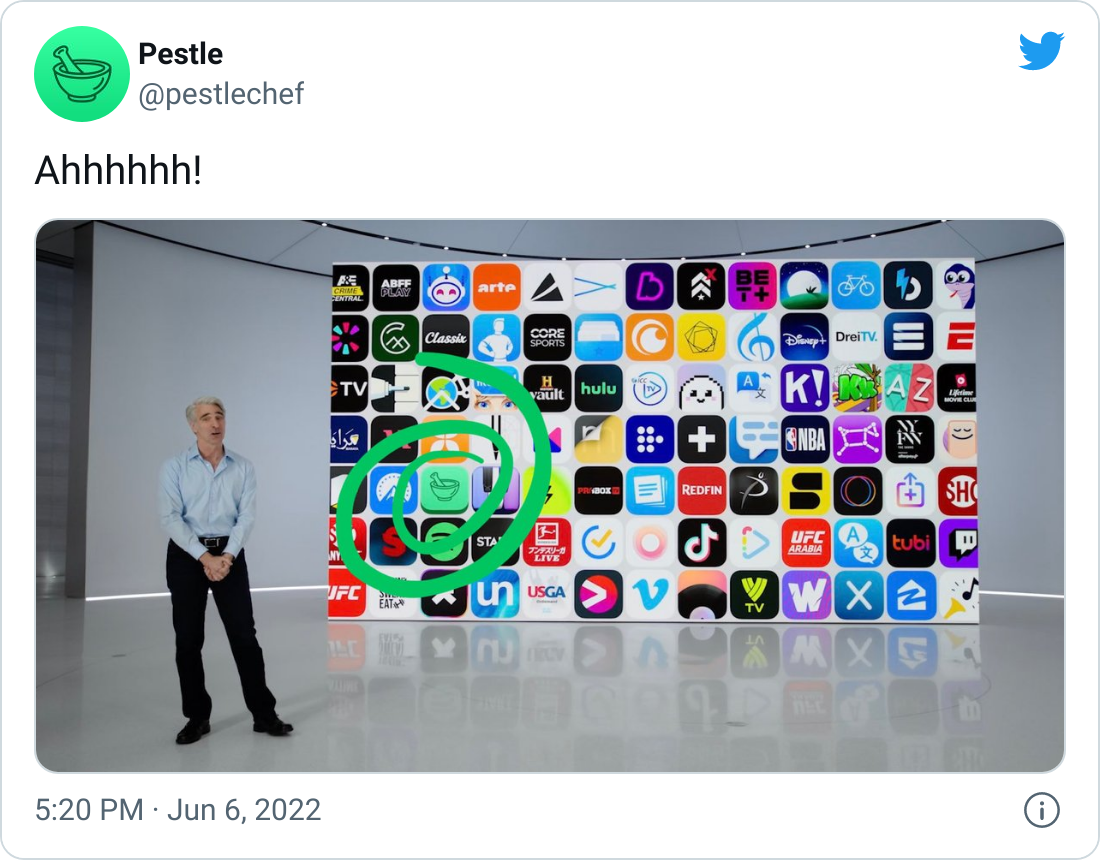 Before getting in touch with Will, I kept all of my recipes in a Notion document.
After nearly 200 recipes, it was clear Notion was not the right tool for the job. Now that I've moved all of my recipes over to Pestle, I wish I had made the change sooner.
Whether you're a member of r/cookingforbeginners or an experienced home cook, Pestle is an essential tool in your culinary arsenal.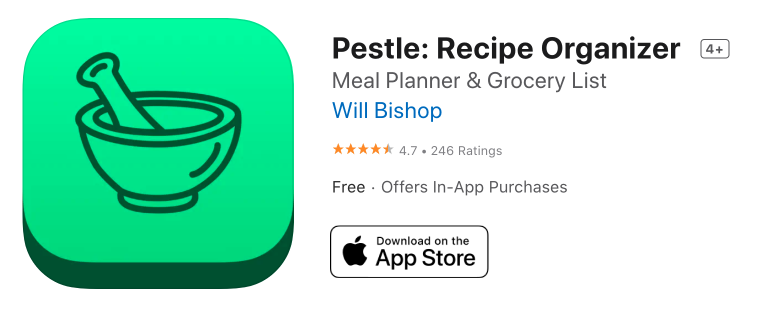 ---
Can you tell us a little bit about yourself?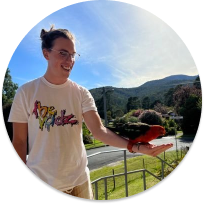 I'm Will, a 20-year-old developer from a city in South Australia called Adelaide. I've been making apps since I was 16, and programming since I was 12/13. When it comes to iOS, I'm entirely self-taught.
Outside of making apps I enjoy cooking (obviously) and more recently have been teaching myself guitar.
How did you come up with the idea?
Throughout 2020 as the world came to a standstill, it seemed my parents were the only ones able to travel, having perfectly timed Australia's interstate border closures.
I was left in charge of more meals at home than ever before. I quickly realized I was only capable of cooking dried pasta and heating up sauce from a jar. The prospect of being an adult unable to cook anything at all scared me, so I set out to "learn to cook".
I quickly ran into two frustrations:
Recipe websites could be quite bloated with unrelated content.
I had nowhere to store my changes to recipes.
Having tried a few other recipe apps (more on that later), I decided to build Pestle to help guide me through more complex recipes and to give me a spot to store my changes to them.
---
💡 Want to see your app featured?‌
‌Submit your app or reach out on Twitter 🐦
---
How did you market the app as an indie developer?
For me, marketing has always been a bit of a stab in the dark. But after 4 years in this field, I've learned a few things.
My first recommendation for anyone seeking help marketing an update or new app is to lock in a date at least two full weeks in advance. With this time you should be emailing journalists, scheduling posts on Reddit with Later for Reddit, scheduling posts on ProductHunt, scheduling tweets, etc.
I start by emailing 5-10 journalists who I know are likely to cover whatever I work on. Then, I use Later for Reddit to schedule a post on r/Apple that goes out when most people are active on the subreddit. In Australia, that is often around 3 a.m.
I schedule tweets using TweetDeck and have an IFTTT integration set up to automatically share my Reddit posts to Twitter.
What's your app design and development workflow like?
There's a bit of back and forth between code and Sketch.
I typically start purely in code, without any UI, simply to validate my idea. With Pestle, that was "Can I write code to pull recipes from websites?". After verifying that it worked, I started working on the UI.
I start by creating a new iPhone artboard in Sketch, inserting some common UI like the home indicator, status bar, and navigation bar, and then iterating on the design until I'm happy with it. It's a slow process and with Pestle being my first iPhone app, I had some incredibly ugly prototypes early on.
How much of a role did your Twitter audience play in Pestle's initial success?
To be perfectly honest, I think it played little into the success of Pestle. My large following comes from Chirp, my Twitter Apple Watch app.
I found the crossover of people interested in Chirp to the people interested in my other work to be quite small. That said, what did help was having a following of other like-minded developers.
Any recommendations for indie developers trying to grow their own audiences?
Make it easy for your users to go straight from your app to Twitter, TikTok, Instagram, etc. In Pestle, these options show up as rows in the Settings section.
It also certainly helps to engage with other developers you find inspiring. It's funny to think that just a few short years ago I looked up to so many of these developers. And now, I can just DM them with a question and be confident that they'll get back to me.
I was even fortunate enough to hang out with some of them at WWDC 2019.
What made you decide to pursue Pestle in spite of the existing competition?
Pestle was not my first goal, originally I was just looking for an app that satisfied my needs. Having tried Paprika and a few others - both big names and indie - I found none quite scratched the itch. Paprika looked too dated, while others looked too utilitarian or playful.
It was important for me to strike a balance between form and function with Pestle. In addition to wanting something to do everything I wanted it to, I also wanted to build something new.
After leaving User Camp, where I worked on Penbook, after a year, and finishing up a 1-month contract at Stryds, I was back on my own again. This life change coincided with my newfound love of cooking, so Pestle just made sense.
We're 6 months into Pestle's journey and 3 days after its biggest update with so much more in the pipeline.
---
Closing Thoughts
Though it's something we all intuitively know, it's fascinating to see how much better the results are when you set out to solve a personal problem rather than trying to conjure up an app idea.
The quote "your solution is not my problem" comes to mind.
There were a few other takeaways from my discussion with Will that I wanted to highlight:
Even with Will's 100K+ Twitter following, having an audience isn't a guarantee of anything. It's not just about building a quality product (which is a given), but it's also about marketing, promoting, and announcing the launch of, and updates to your application.
Even when there are incumbents in a space, there's still room for new apps, especially if you niche down and understand the community better than most of the larger legacy applications do.
You should connect with like-minded developers and become an active member of the communities you're building solutions for.
Weightlifting has been a long-time hobby of mine, so I'm always bookmarking healthy recipes or "healthier" variations of my favorite dishes. I often found recipes on TikTok, YouTube, and popular food websites, so organizing them in a single location was always a hassle.
I'd store my recipes in Notion, but as you can see the system was rather clunky: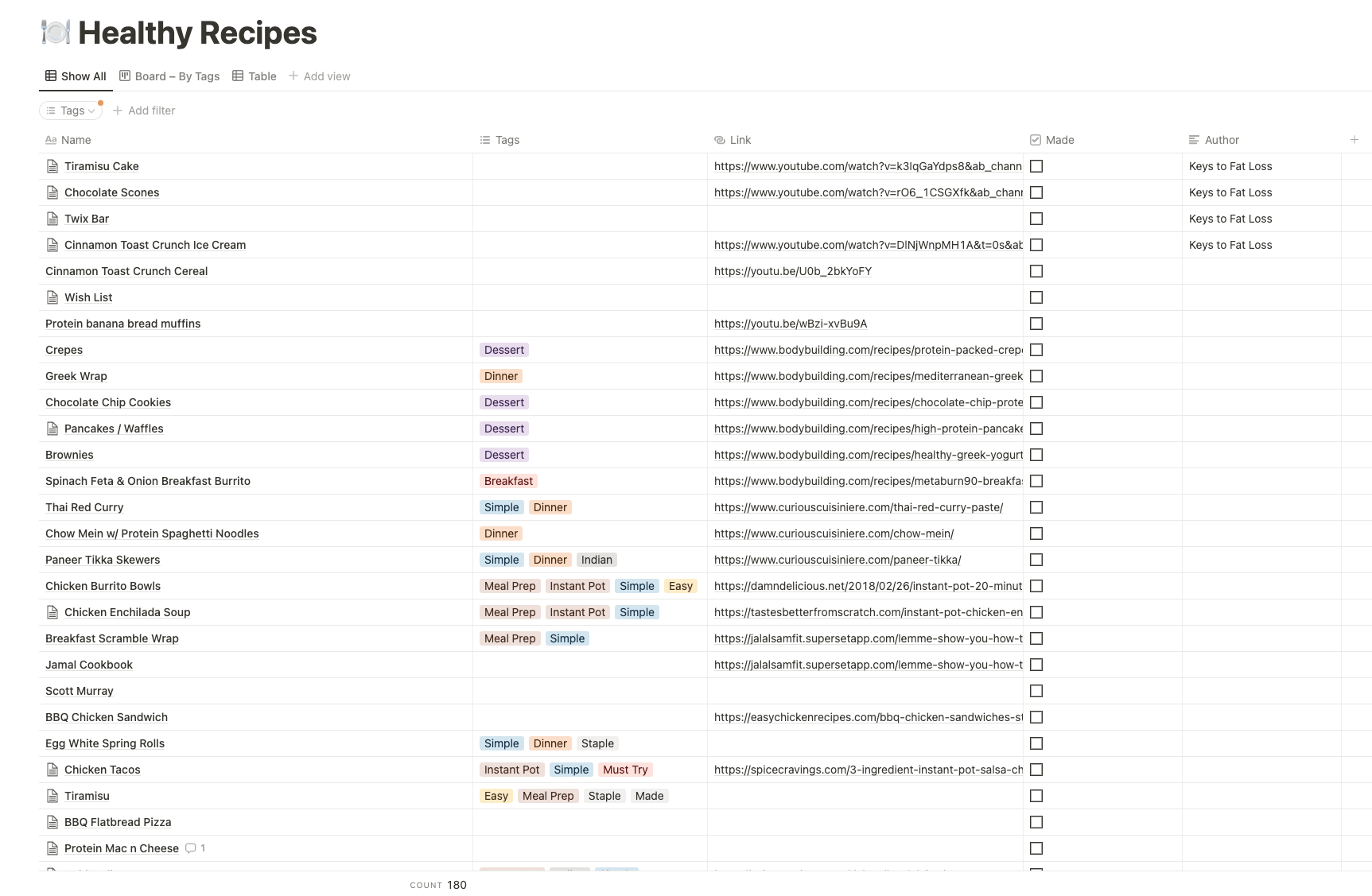 With Pestle, the process is much easier. Now, I'm able to share these healthy recipes with my family and friends which helps us work together on our health and fitness goals.
---
A quick welcome to the ✨ 6 new people ✨ joining us this week - feel free to reply to this email and say 👋.
If you missed last week's issue, you can read it here.
If you're enjoying the newsletter, please consider sharing it! Have some feedback you want to share? Drop me a message 📧
Or, if you're looking for something else to read, check out our sponsor Refind!
---
If you're an iOS Developer with an upcoming interview, check out Ace the iOS Interview:
Subscribe or follow me on Twitter for updates!