Issue #36: Shape by Arthur Van Siclen
Today, we're taking a look at Shape by Arthur Van Siclen.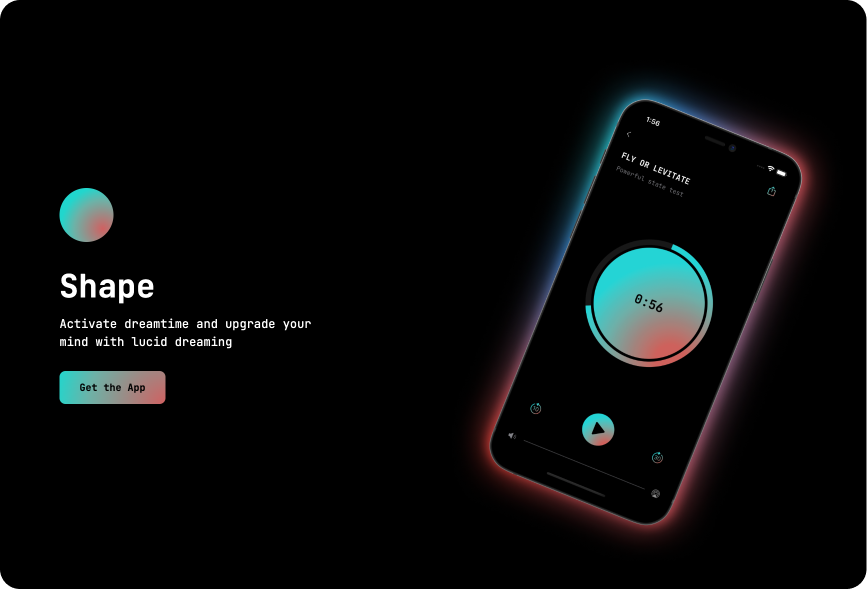 Shape is a lucid dreaming coach that offers expert guidance to help you learn how to have lucid dreams in just 30 days.
The app provides tools to support you on your journey, including "Am I Dreaming" reminders, sleep cycle tracking, peak dreamtime, and a nighttime dream journal.
💡
A lucid dream is a dream where the dreamer is aware that they are dreaming and can have some level of control over the dream's characters, plot, or setting.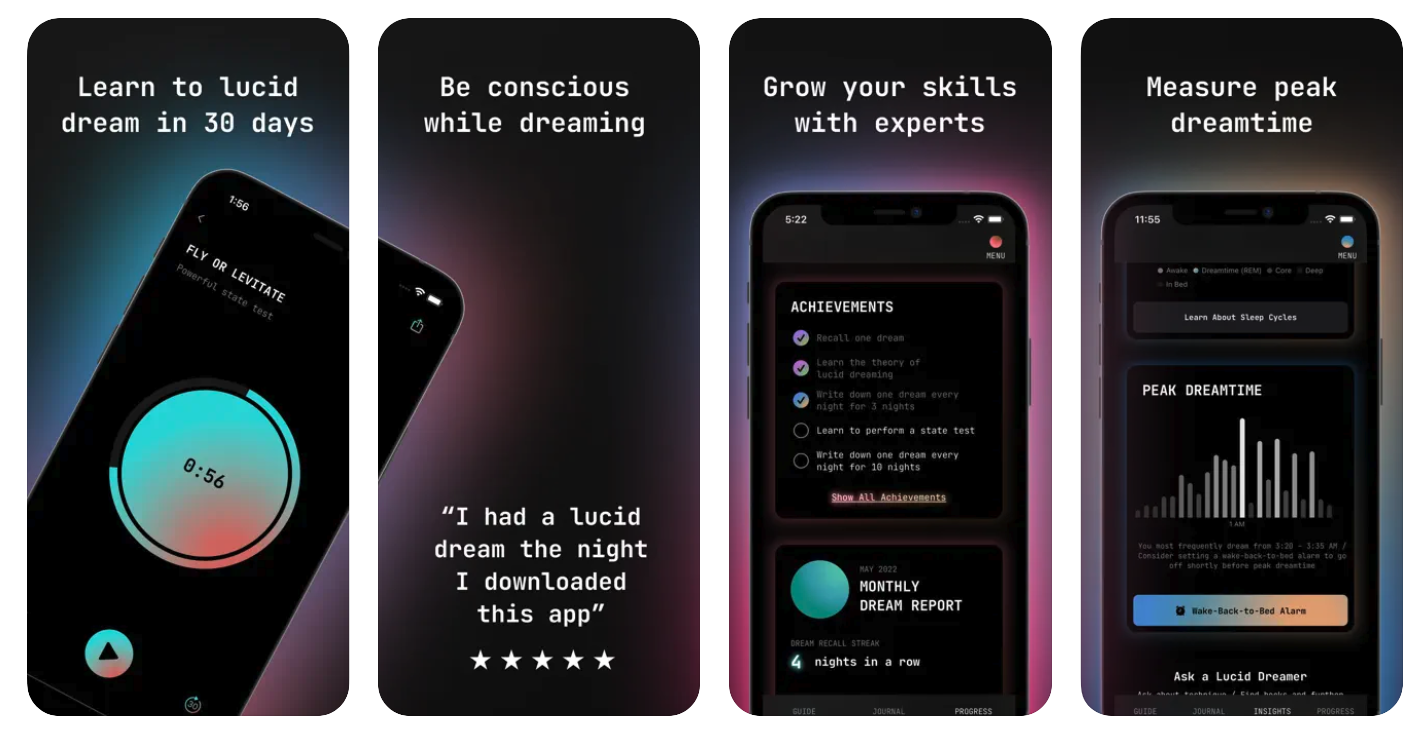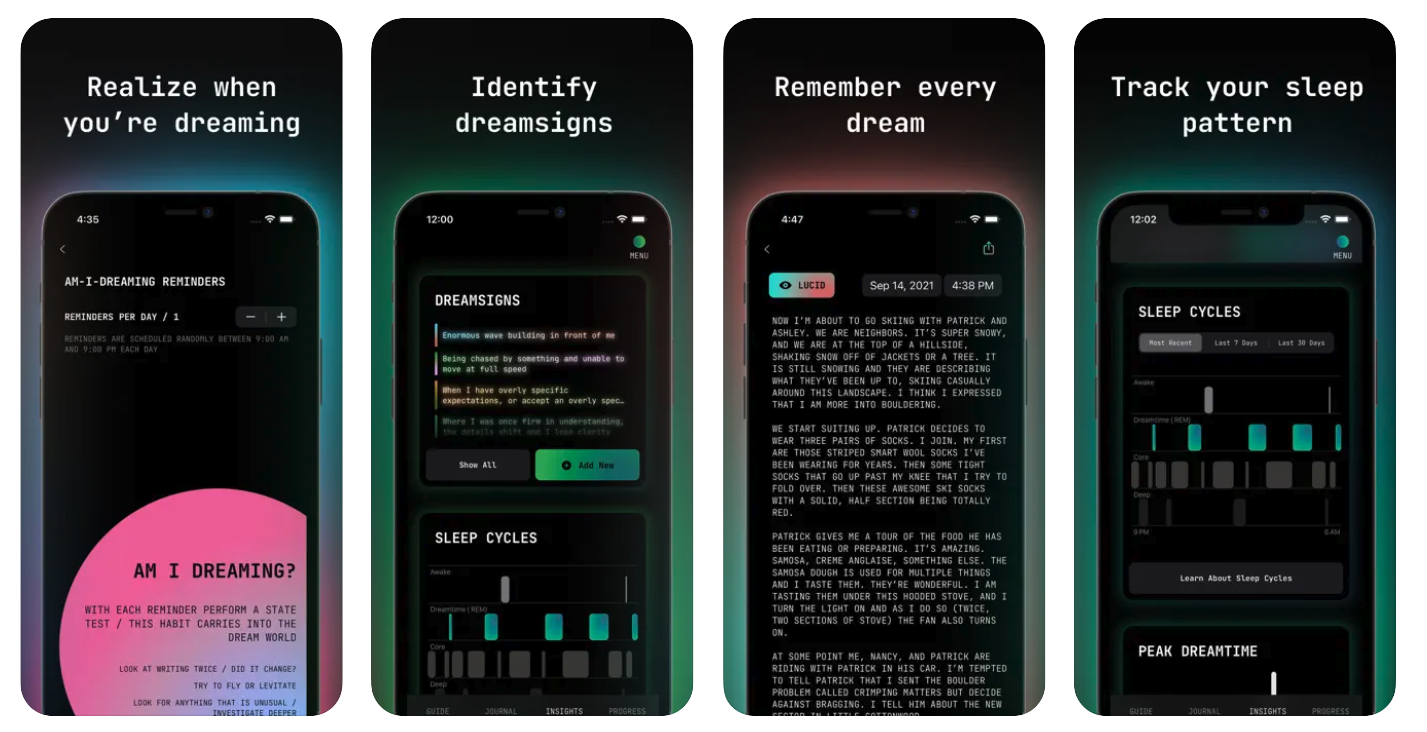 After the 7-day trial, Shape's premium membership provides users with unlimited dream journal entries and access to all audio guides for $39.99 per year / $9.99 per month.
Shape also integrates with Apple's Health app to track sleep cycles and identify dreamtime.
💡
If you're interested in learning more about lucid dreaming, check out Arthur's
blog posts
on the topic.

---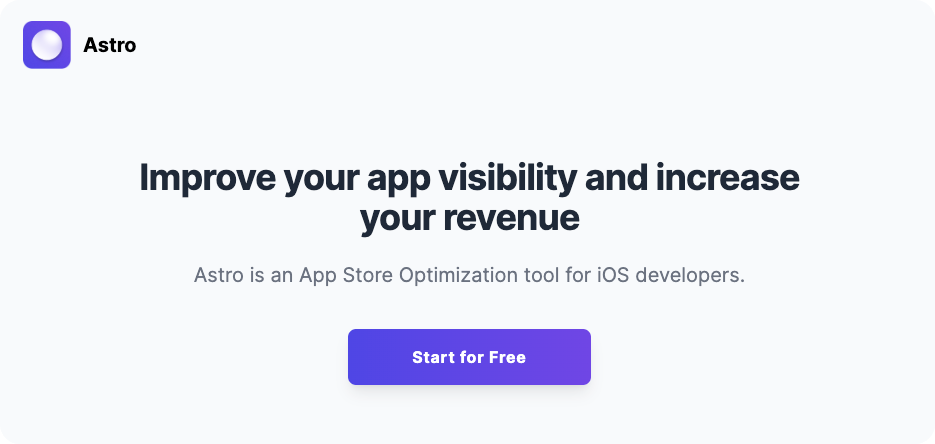 ---
Can you tell us a little bit about yourselves?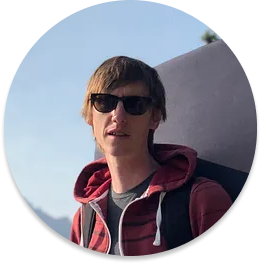 My name is Arthur. I craft apps and other things that I find personally useful in my life, then try to shape them into something that would be useful for other people too.
I really appreciate flow state activities in nature: rock climbing, surfing, long mountain walks. I also love meditation and architecture.
How did you come up with the idea?
I taught myself how to lucid dream when I was a teenager in boarding school. It was a strict school, so I knew that if I wanted to have adventures I had to do it within the space of my own mind. I recently wanted to rekindle my lucid dreaming practice and I didn't like any of the existing tools out there, so I built my own. I needed Shape, so I got to work on it as soon as I had the space and as soon as the core ideas came together.
The best ideas serve a real human need. So, if we calm down and sincerely ask ourselves, "what do I really care about?" then it's pretty easy to find new ideas for apps and software or whatever else we want to build. We just have to be real with ourselves about what motivates us and what we care about.
---
💡 Want to see your app featured?‌
‌Submit your app or reach out on Twitter 🐦
---
How did you market the app as an indie developer?
I launched on Reddit and Product Hunt and told most of my friends about it. Shape has a distinctive brand design with a strong voice, so there's a decent amount of natural/word-of-mouth growth. It's also a high-quality app: Shape is effective as a lucid dreaming coach, with many people reporting having a lucid dream the very first day they download the app. Lucid dreaming is quite difficult to learn, so that kind of success goes a long way in "selling the product."
Marketing has two forms: extroverted (telling people about it) and introverted (the quality and structure of the product). The extroverted marketing was simple: sharing it on Reddit, Product Hunt, etc. I also buy ads on some social platforms. The introverted marketing is where the magic happens: the quality of the product, the brand voice, the ease of use, and supporting those few people who are willing to go deep with the app. Both matter, and both need to be integrated to effectively market anything – apps, physical goods, even pitching friends on where to go for dinner.
What's your app design and development workflow like?
I sat on the idea of Shape for many months, maybe a whole year. During the early stages I refused to write anything down or draw anything up because I didn't want to cement these ideas too early. When an idea is unformed, it can go in any direction, and I wanted to maintain this flexiblity for as long as possible.
One day, the visual design just clicked and I immediately sat down and drew it out in Figma, then built the visual elements using SwiftUI. This is not typical: normally I will design something in black and white, low-fidelity, focusing on the broad patterns. That abstract-to-detailed approach is absolutely best practice. But, in this case, Shape demanded a strong brand language to convey the spirit of non-reality and the potency of an open mind, so starting with a visual identity made sense. I decided to go with subtly shifting multi-color gradients of randomized colors, so that every few seconds the gradient is a different color and shape, eliciting curiosity.
I then built the app with SwiftUI over about 1 month. I had to learn both Swift and SwiftUI as I went (I still love Objective-C 😉) – and I think that this is an important point. I could have just built the app, but I like to harvest multiple wins from each phase. Creating an app and learning a new approach to software development is obviously better than just doing one of those things. I also needed to craft the audio guides that teach the technique of lucid dreaming – I broke up phases of software composition with rock climbing sessions in nature, where I had a clear frame of mind for writing out the transcripts. When I got home, I recorded them in my home audio studio, pulled them into the app's beta version, tried them out on myself, then reworked them.
I was very, very focused. A 9-5 schedule doesn't work for high-intensity development – it's best to be fully focused on the project, only stopping to refresh the mind with exercise, eating, and sleeping. It's not tiresome – the process is thrilling with various challenges: programming and software architecture, human design, business strategy, maintaining focus and morale. When I become non-functional in one of those domains, I'll shift to whichever one is more appealing. In this way I can keep the energy up for a couple of weeks.
I shipped the app before it was "done." I had an epiphany during the build phase: I can keep working on the app with my current limited information, or I could ship it and learn from real people using it, then make improvements with considerably better information. That second option is the obvious winner. I continue to learn a lot from the lucid dreamers who write in and from my own usage of the app, and so Shape keeps getting better.
Any advice on monetizing your app and improving conversions?
Don't be shy about charging money. It's a beautiful contract between the design/build team and the customer. When you charge a customer money, you're basically saying to them: "you are a stakeholder, we are in this together, I only succeed when this project brings you value."
I find that the best customers are happy to pay. When I think about being a customer myself, it's true: I'm delighted to pay money, to contribute to the teams and processes behind the tools I love.
Don't be shy about charging money. Respect the feedback loop your business model creates. Be sincere in working to provide the best possible value.
What's your favorite tool in your dev workflow?
Xcode is probably the best software application ever made. It is both complex and simple, depending on what you're trying to accomplish and how you want to approach the codebase. I'm amazed by how versatile it is as a tool and I have huge respect for the team that builds and maintains it.
As a shameless plug of self-promotion, I do all of my brainstorming in the Minimal writing app. It's the software equivalent of a brand new notebook, so it keeps my mind open. My roadmaps live in a Minimal note, and I'll even use Minimal for text-based mockups and proof-of-spec's.
The one other tool I have to mention is open-mindedness. Too often designers and engineers hammer away at a problem, when it might be more effective to go for a walk, or stare out at the landscape, or just do some new behavior that pries the mind open and allows for new ideas and new approaches.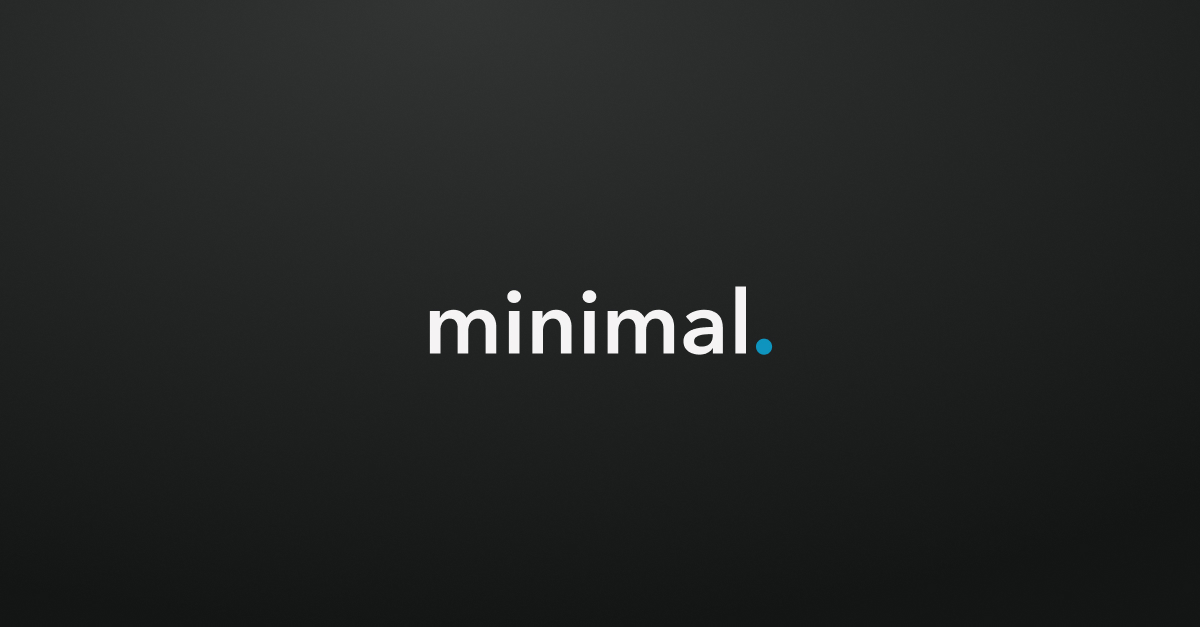 What are the future plans for your app?
Recently, I used Shape to learn to surf. According to the neuroscience literature, sleep/dreams and learning are intimately linked. There's a reason infant mammals nap so frequently during the phase of greatest neuroplasticity! So, I have some new ideas about how Shape can be applied more broadly beyond lucidity that I'd like to explore.
---
A quick welcome to the ✨ 5 new people ✨ joining us this week - feel free to reply to this email and say 👋.
If you're enjoying the newsletter, please consider sharing it! Have some feedback you want to share? Drop me a message 📧
If you missed last week's issue, you can read it here: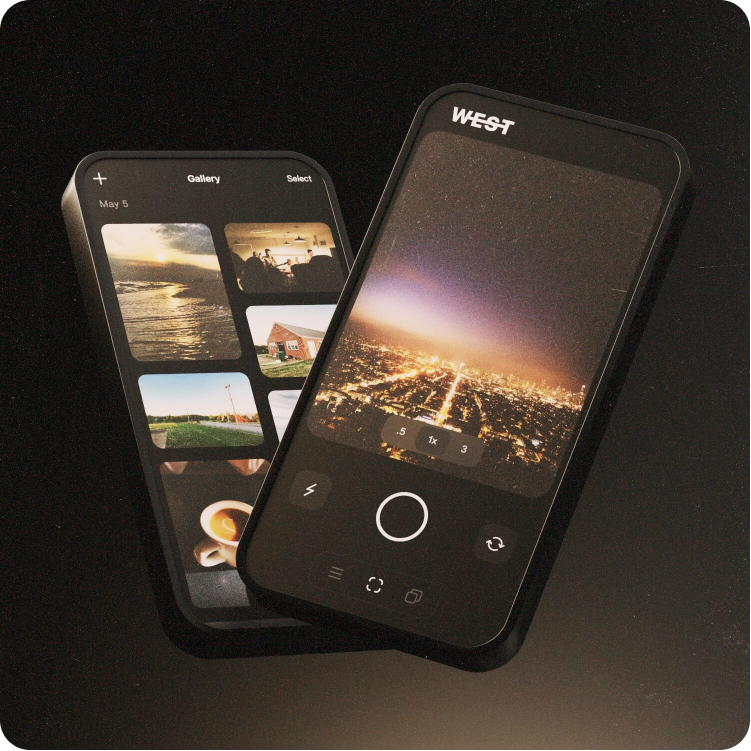 ---
If you have an interview coming up, check out my books Ace the iOS Interview and Practical Tips for Junior iOS Developers!
Check out my blog for more articles on iOS Development & Swift.
Subscribe or follow me on Twitter for updates!